Change
the campus.
Change
the world.
We are a diverse, non-denominational campus ministry focused on the life and person of Jesus Christ, actively working to see UNCG transformed by the Gospel.
Learn more about our ministry and the Gospel here.
Every Nation.
Every Campus.
Every Nation Campus at UNCG serves as a chapter of Every Nation ministries, a global movement that exists to honor God by establishing Christ-centered, Spirit-empowered, socially responsible churches and campus ministries in every nation.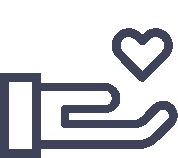 "You shall love the Lord your God with all your heart and with all your soul and with all your mind."
Matthew 22:37 (English Standard Version)